In 2022, Her Majesty The Queen will become the first British Monarch to celebrate a Platinum Jubilee after 70 years of service. Stanfield Nursing Home celebrated this milestone over the weekend with Platinum Jubilee Activities.
Platinum Jubilee Care Home Activities
Over the bank holiday weekend, we celebrated the Queen's Platinum Jubilee with many different care home activities.
Decorating the nursing home
Arts and crafts are an important part of daily life at Stanfield. It provides a medium for people to express their creativity and create things to be proud of and see around the home. We gave people the opportunity to decorate Stanfield Nursing Home as part of our Platinum Jubilee Activities. We planned mornings and afternoons colouring in banners and crafting things to add to our memory tree.
Our Activities Coordinator designed the memory tree to help people recall the time of year based on the decorations. For example, for Halloween, we cover the tree in cobwebs, spiders and sweets. As part of the activities for the Queen's Platinum Jubilee, we decorated the tree with big 70s, flags, drawings of the Queen and London attractions.
We take pride in the appearance of our Worcester care home. Decorating communal spaces and individuals' own rooms with their arts and crafts really lifts the overall feel of the home. Therefore, strengthening the 'home-from-home' sense we try to achieve at Stanfield.
Baking and decorating Jubilee cakes
As part of the Platinum Jubilee activities and decorations, people were also given the opportunity to decorate cakes!
Each person had an individual cake stand and requested their preferred selection of cakes. All cakes were homemade by our professional chef and his team. The cake decorating was a fabulous time for everyone at Stanfield.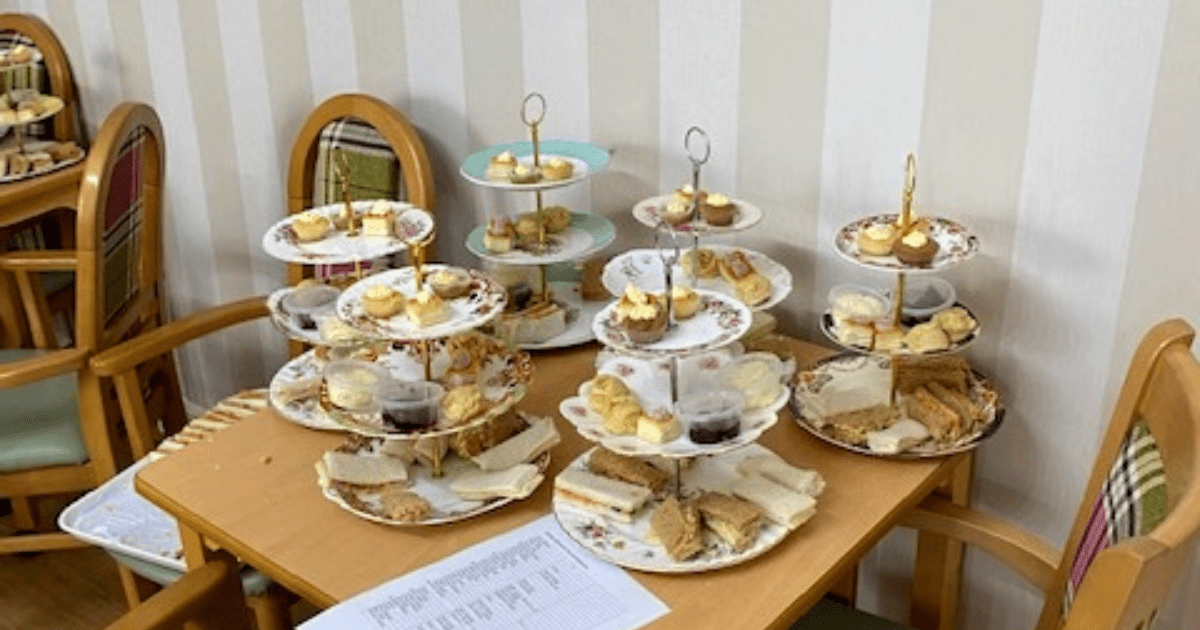 On Sunday the 5th of June we set up everyone's cake stands with all their marvellous creations. We also opened our doors to any visiting family and friends to share the celebrations and Platinum Jubilee activities with. Everyone had a wonderful time and really engaged with the afternoon event, eating cake and laughing together!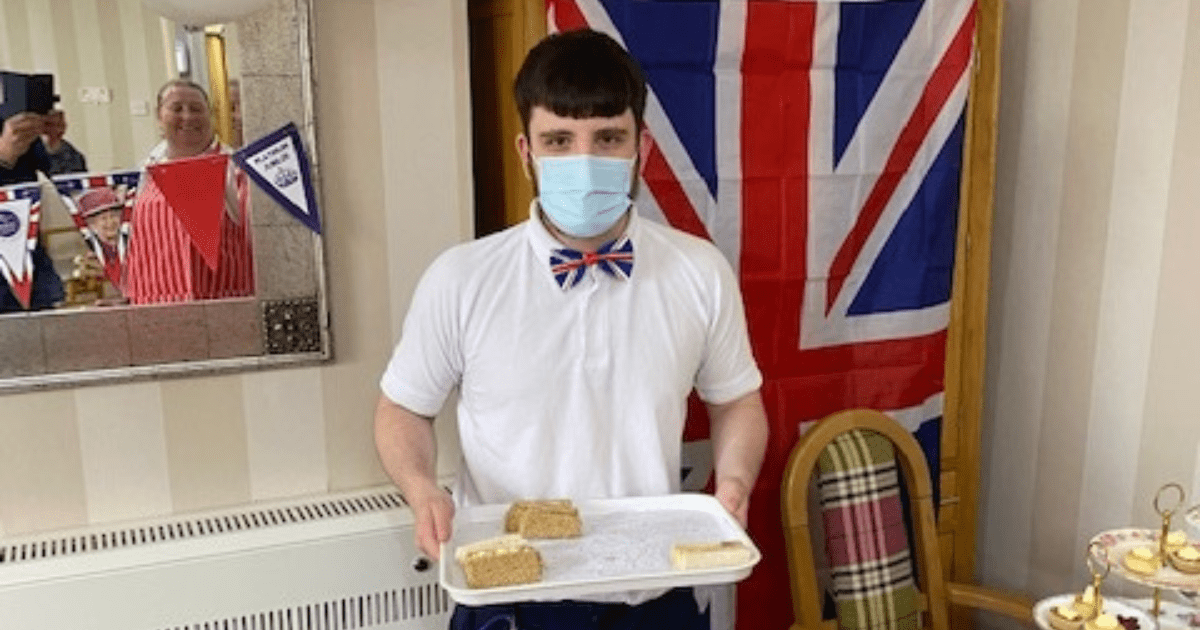 Our Registered Manager also made a very impressive Platinum Jubilee cake that we shared and enjoyed on the day.
Daily Life at Stanfield
If you would like to learn more information about our nursing home in Worcester, please visit our website today. Alternatively, you can call 01905 420 459 to speak to a member of our helpful and friendly team. You can also check out our social media for daily updates.
If you have found this useful, you may wish to read our blog about our Person-Centred Activities at Stanfield Nursing Home.