Care Philosophy at Stanfield Nursing Home
Care Philosophy
We follow a person-centered care philosophy at our nursing home.
With that in mind, the ethos of Stanfield Nursing Home is that we recognise that we are second best compared to staying in one's own home. Having recognised that we are second best, we aim to make the experience of living at our care home, the very best second best it can be.
Our home's basic care philosophy is linked to Bradford University. It follows the work of Professor Tom Kitwood. He took the theory of Carl Rogers, of working with people who are in distress in a person-centred way, and moved it into healthcare. One element of Professor Kitwood's work was the concept of personhood.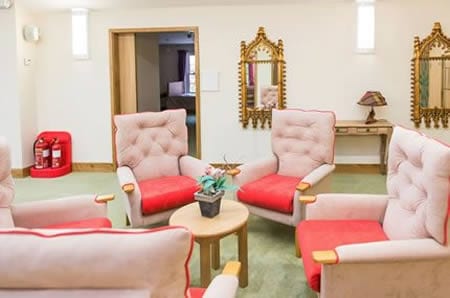 It is this element that we hold as a central guiding tenet to our philosophy of care and this basic ethos is modeled every single day by our whole team. We treat each and every one of our Worcester care home residents as an individual, demand of ourselves to give them a rich life at Stanfield Nursing Home and recognise the rich and varied lives they have lived before coming to stay with us.
All of these things help to inform the care we deliver. From understanding a person's food likes and dislikes, to knowing about their preferred hobbies. By treating our residents as individuals we give them care that best meets their unique needs.
We relish hearing our residents' stories and learning about their rich and wonderful lives. Indeed, some of our staff are dumbstruck at the lives some of our residents have lived!
We simply consider ourselves privileged to support them at this stage in their life.
Continuity of Care as Part of Our Care Philosophy
We recognise that admission to a nursing home can be a stressful experience for the individual and their loved ones. We understand this and aim to make the process as stress-free as possible. By delivering continuity of care, we help to ease this stress and improve the well being of our residents.
For example, if it is the resident's wish, we try to arrange wherever possible for them to continue to use their GP of choice.
Providing familiar faces and continuity of care is an important aspect of providing dignified care for people.
As part of our care philosophy, where it is possible to do so, we will arrange to integrate health services that were used before to maintain continuity of care for our Worcester care home residents.
Should other services be required, for example optometry, dentistry, physiotherapy, chiropody and audiology, these are arranged in consultation with the GP and the resident's family and friends.