Continuous Professional Development Policy
We are committed to providing all our staff with opportunities to undergo further training to enhance their skills and qualifications.
All members of the Stanfield Nursing Home team, including ancillary staff, attend courses regarding person-centered care and protecting vulnerable adults. This ensures we are always fully equipped to meet all residents' physical and emotional needs. Staff also attend food hygiene courses to ensure residents' health and safety is not compromised in any way.
Our Matron/Manager has 35+ years nursing experience, she has a 'hands on approach' and has a passion for working with the elderly.
Several staff have either completed or are working towards the level 5 Advanced Diploma in Leadership for Health and Social Care. Six senior care staff have recently completed Certificates in Team Leading.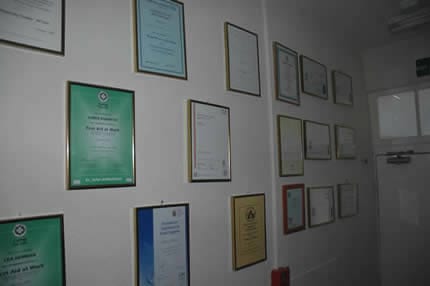 Our staff have completed a plethora of courses covering a multitude of topics. These courses included amongst others:
acquired brain injury
adult protection
behaviours that challenge
bowel care
catheter care
continence / medication
COSHH – control of substances hazard to health
deprivation of liberties safeguard
dementia care
diabetes
dressing selection
dysphagia
equality, diversity and inclusion
epilepsy
falls, fractures and frailty awareness
falls and risk assessment
fire safety awareness
first aid and basic life saving training
food hygiene
GDPR, data protection and confidentiality
health and safety
infection control
leg ulcers
male supra pubic catheterisation
MAPA – management of actual and potential aggression
MRSA screening and deconolisation
nursing equipment selection
nutrition for life
nutrition and hydration
end of life/palliative care
oral health care
palliative wound care
person-centred care delivery
PREVENT – extremism and radicalisation
risk assessment
ReSPECT
safeguarding adults and children
sepsis
stoma care
tissue viability
Venipuncture