This year Stanfield Nursing Home wanted to spread a little cheer by introducing our 12 Days of Christmas. Each day we posted something new on our social media involving Christmas tips, games, recipes, and more!
The 12 days commenced on the 1st of December, rather than the more appropriate 25th Dec – 5th Jan. This was to celebrate the start of the countdown to Christmas and hopefully share a bit of Christmas spirit through the screen. Who knows, maybe next year we'll do a whole Stanfield Advent Calendar!
Want a reminder of all the things we shared this season? Check them out below:
Day 1: Top Wrapping Tips
Start on a hard surface
Have tape at the ready for those pesky corners
Ribbons can make some gifts look extra special!
If it's an odd shape, use a box of gift bag
Spread the Christmas joy and get someone else to help – as long as it's not their present!
Day 2: Focus on what's important
Christmas is all about family and looking back on the year, and this year in particular has been a bit different from the rest. Spend a bit of time with loved ones and those you care about most to end the year on a high.
A great way to enjoy the Christmas spirit with each other is listening to music and playing some games, more on that in a bit!
Day 3: Sending you all the best of Christmas wishes
We always aim to provide the best quality of care for your loved ones. We have received lovely comments in the past and would like to take this opportunity to thank all of you for your support and wishes.
Here's a recent review from a family member of one of the people we previously cared for:
"Our family would just like to say a massive heartfelt thank you to you and all of the staff at Stanfield. We could not have wished for a more caring environment for Mum to spend her last days."
Day 4: Coronavirus Christmas Tips
In order to stay safe at Christmas, this year the Government has released guidance on what we can and cannot do during the period. Here are some tips outside of regulations:
Avoid seeing everyone at once
Incorporate some outdoors activities, like carol singing
Covid-secure your home with open windows and regular cleaning
Help out small businesses with gifts for loved ones
Bigger family get-togethers can still happen over Zoom!
Day 5: Stanfield's favourite Christmas games
Stuck on something to do? Here's some ideas:
The Chocolate Game – YUM
Christmas Carol Pictionary
Blindfolded Christmas Drawings
Pin the Nose on Rudolph
Pass the Parcel – a classic!
Day 6: Guess the Celebrity Santa!
We posted this on our social media, did you get them?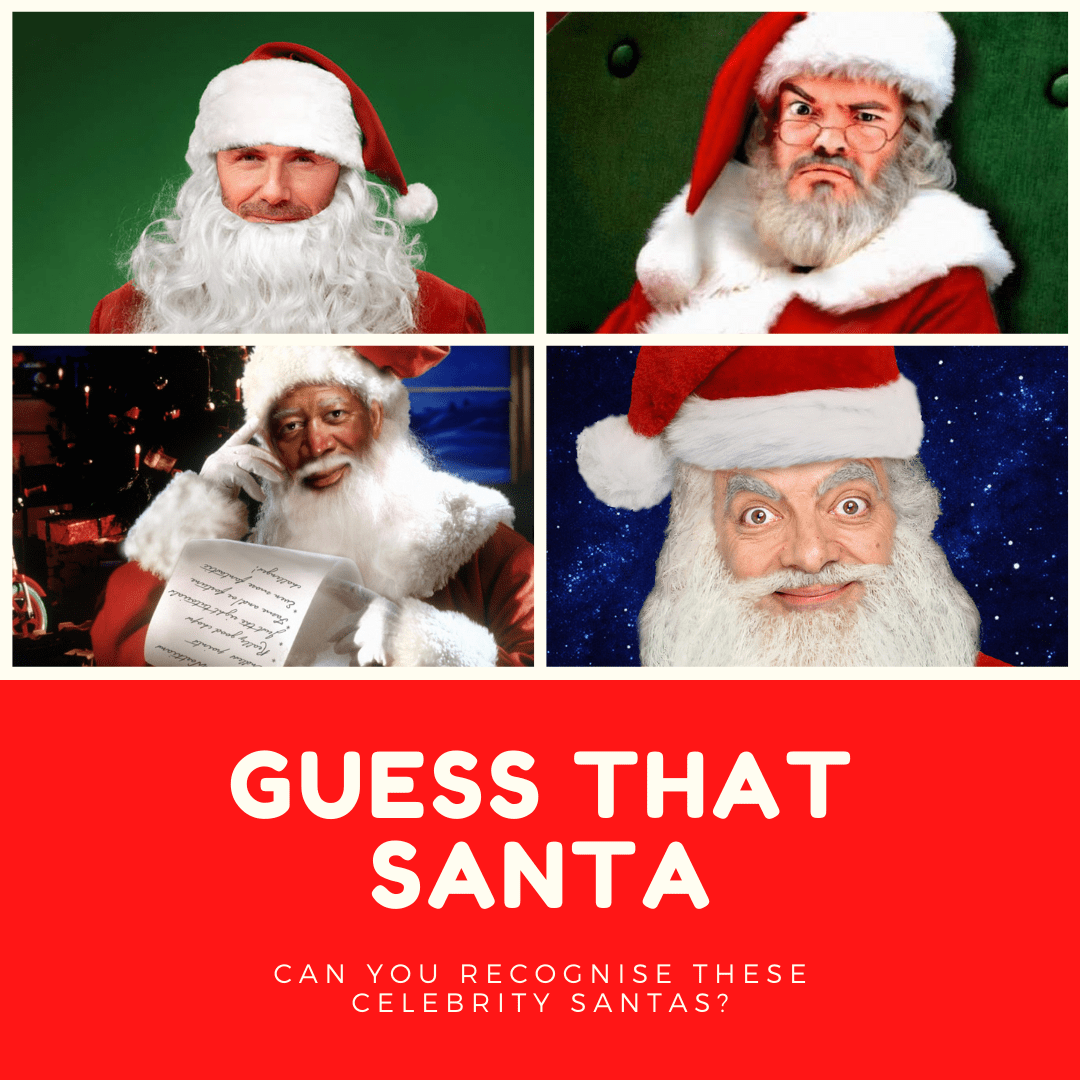 David Beckham
Jack Black
Morgan Freeman
Rowan Atkinson
Day 7: What am I?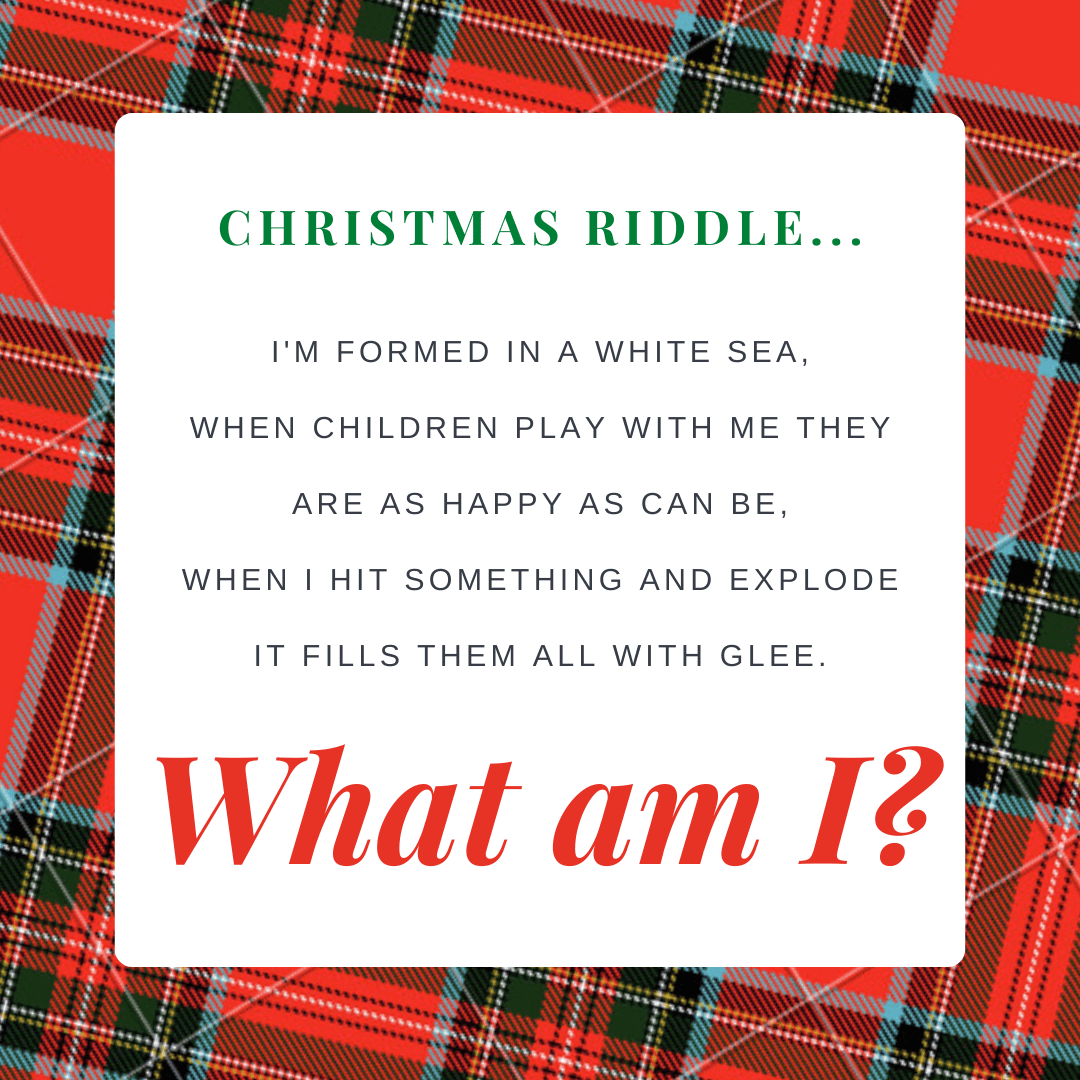 I am… a snowball!
Day 8: Christmas Tree Decorating Tips
Start with lights first, make sure you have enough
Plan around a theme, colour coordination always looks great!
Or… cover it in lots of different coloured tinsel and baubles
Choose something meaningful to you for the top of the tree
Finish off the gaps with some ribbons and crackers
Day 9: Christmas Wordsearch
Can you find the words in our 12 Days of Christmas wordsearch?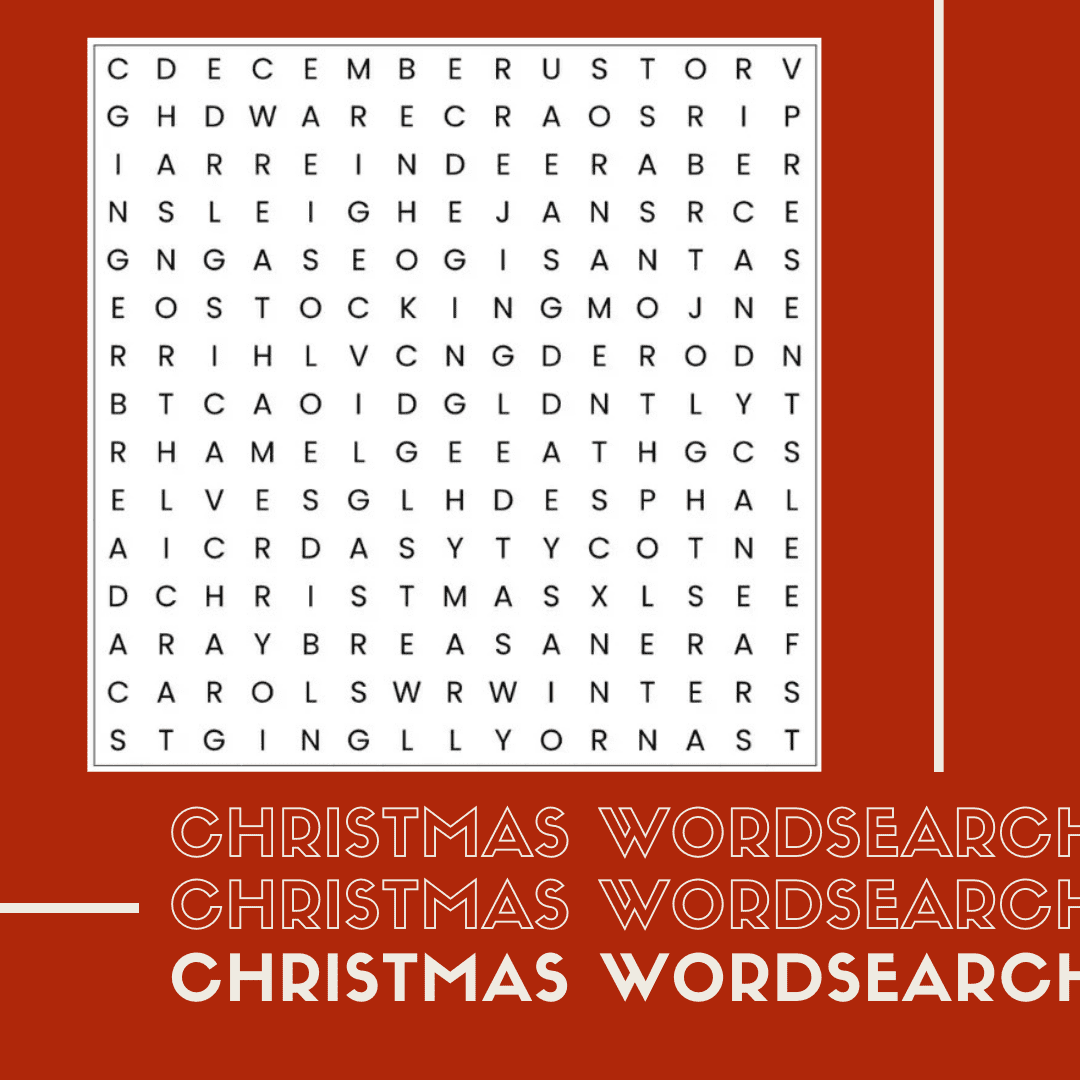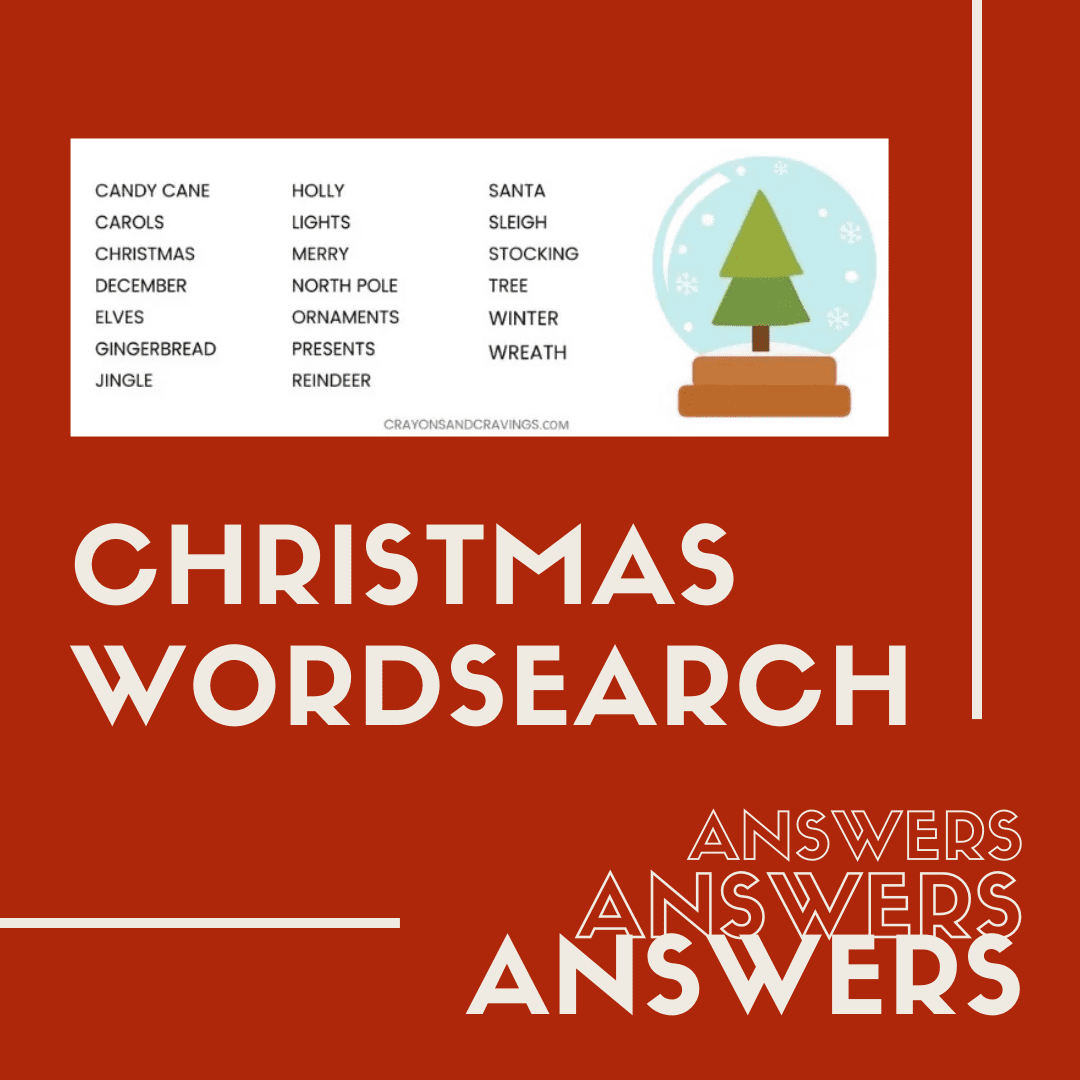 Day 10: Best Hot Chocolate Recipe
Ingredients:
250ml milk of your choice
1 tbsp cocoa
1-2 tbsp brown sugar
25g dark or plain chocolate, finely chopped plus a grating to serve
1bsp whipped or squirty cream
Method:
Step 1
Heat the milk, cocoa, sugar and chocolate in a small pan over a medium heat until the chocolate has dissolved. Whisk to dissolve the cocoa.
Step 2
Pour into a mug then add the cream to float on top. Grate over a little more chocolate to serve.
Day 11: Ugly Christmas Jumpers
We asked you to send in your ugliest Christmas jumpers.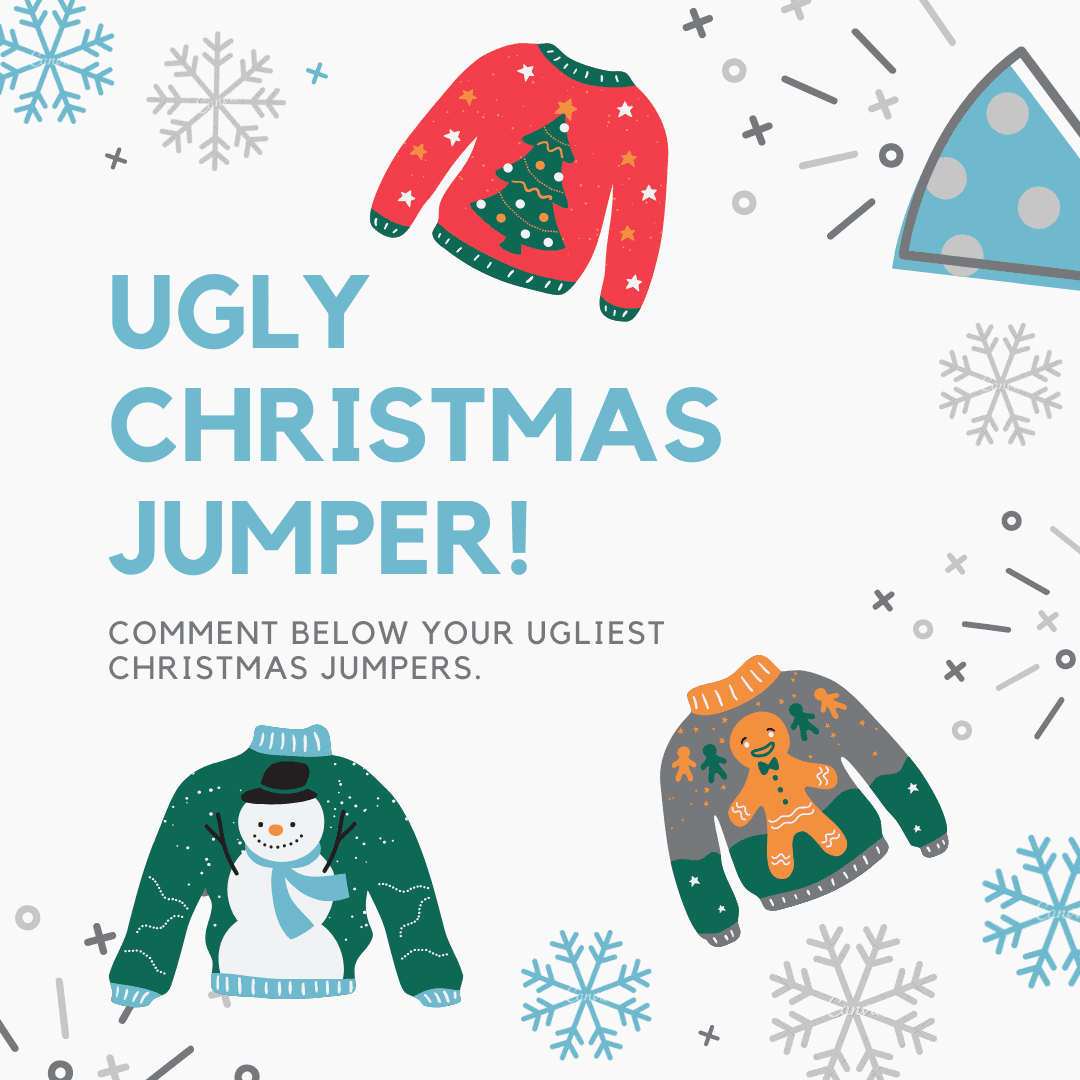 (Don't worry we still love them!)
Day 12: Wishing you a very merry Christmas
For the last instalment of our 12 Days of Christmas we wished everyone a very merry Christmas. We hope this year has treated you kindly and that next year will bring more peace and joy.
Contacting Stanfield Nursing Home
If you would like daily updates on activities then check out our social media. If you want more information on Stanfield Nursing Home then head to our website. Alternatively, you can call 01905 420 459 to speak to a member of our helpful and friendly team.