Nursing Homes offer various services and Stanfield Nursing Home is exactly that – a home. It is important to us that our residents continue to lead as independent a life as they are able. We provide a wide range of services to enable our residents to continue to conduct their life in the same way as they did before they came to stay with us.
Birthdays
We aim to make a resident feel special every day and particularly on their birthday: we always provide a birthday card and cake for them unless requested not to do so.
Hairdressing
A visiting hairdressing service is available within the Home and is competitively priced; alternatively, residents are welcome to make personal arrangements. The Home will assist in either arrangement.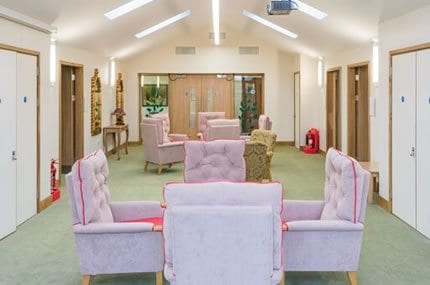 Laundry service
The Home manages its own laundry service and provides a free service for residents' personal clothing. We advise in our admission information the quantity and type of clothing which is ideal for use. We would ask specifically that all clothing is clearly marked with the individual's name and is not of a dry clean only fabric. The Home provides all other linen which may be required.
Library books
St John's Library provides a service to the Home and has a wide selection of large print books available for ease of reading. This service is available on request.
Newspapers
Newspapers and magazines are delivered; specific choices can be ordered, delivered and charged for on a monthly basis.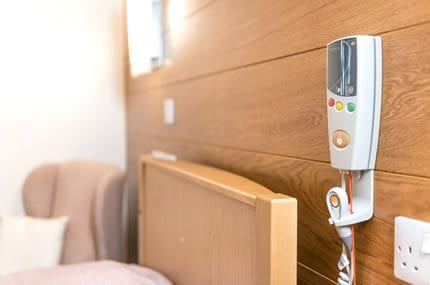 Personal telephones
The Home provides socket outlets in most rooms; however, connection and associated costs are the responsibility of the resident.
Spiritual needs
The Home supports all spiritual needs. At present local churches provide a visiting service and the Eucharist is celebrated within the Home for all who wish to participate. For those residents for whom church attendance is key, we liaise with loved ones to facilitate this.
Television
We have communal televisions and radios in our principal lounge and sitting rooms. If residents wish, they may use a television in their own rooms as the home is equipped throughout with TV reception. In the case of a private television the requirement for a license still exists, although in many cases this is free. Further information is available about this requirement from the Administration Assistant.
Toiletries
Toiletries are a personal choice and should be available in sufficient quantity for the resident's use. We will advise when supplies are getting low. Your help in this matter is much appreciated.
Nursing homes and the services provided are crucial in ensuring your loved ones happiness, and here at our care home Worcester we aim to provide everything our residents need, and more.