We understand that being sure that a resident is well cared for is a vital priority for loved ones – it is for us, too.
It is important to us that you can discuss any concerns you may have with us at any time. A resident's needs change frequently, and we are more than happy to discuss these changing needs, and, more importantly, how we are planning to meet those changing needs at any time.
Ann Doughty, Matron, is routinely available throughout the week. She is supported by registered nurses at all times. Stanfield's owner, Richard White, is often on hand too and welcomes the opportunity to discuss any matter. Please feel free to ask them questions and raise any concerns whenever you visit. We believe that it is this constant dialogue that provides everyone with the opportunity to understand the needs of a resident and how they are being met.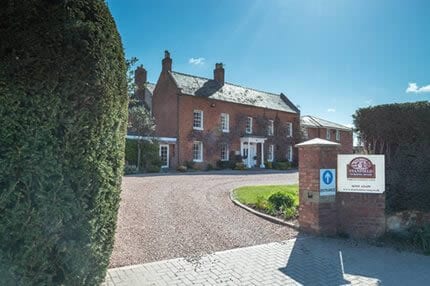 Most importantly it provides a time for matters of concern to be raised with those who can address it quickly.
We have a formal complaints procedure which we follow if you feel your concern has not been properly addressed. It is set out in a leaflet which is given to all residents of the Home and is available for all visitors. If you would like a copy, please get in touch.
Should we not be able to resolve your complaint to your satisfaction, you can request that the Local Government Ombudsman get involved. You can find out more at the Local Government Ombudsman website.